ThirdRails Whistle Board is the master piece of the ThirdRails Tools chain providing a social network based on broadcasted rides. TWB is aimed to be the social network for simulation software, currently exclusive available for Train Simulator users who broadcast their rides to ThirdRails radar. TWB is inspired by STRAVA, an app used by runners and bikers for tracking their run and rides. (It's amazing to see how many STRAVA function apply also to train simulation)
How it works
From version 3.1.0.0 a Whistle Board account is required to post rides to the board. With that we can make leaderboard faster, and you will be able to follow your peers and other users within your own feed.
An account requires a user name (your driver name), a password, and your e-mail address for account recovery. Your e-mail will be stored on our server hashed and salted, so even we can not see it. It will be only used when provided by you in case of lost password.
Local Logbook
ThirdRails Map Tool 3.0 makes a log in the logbook for every broadcasted ride, which is longer then 2 miles.
After you stop the broadcast you will be presented with the "Add to log" dialog which will, if you don't click the form or any editor, automatically log your ride after 5 seconds.
After saving the ride to your logbook, you can optional publish your ride to the public Whistle Board feed.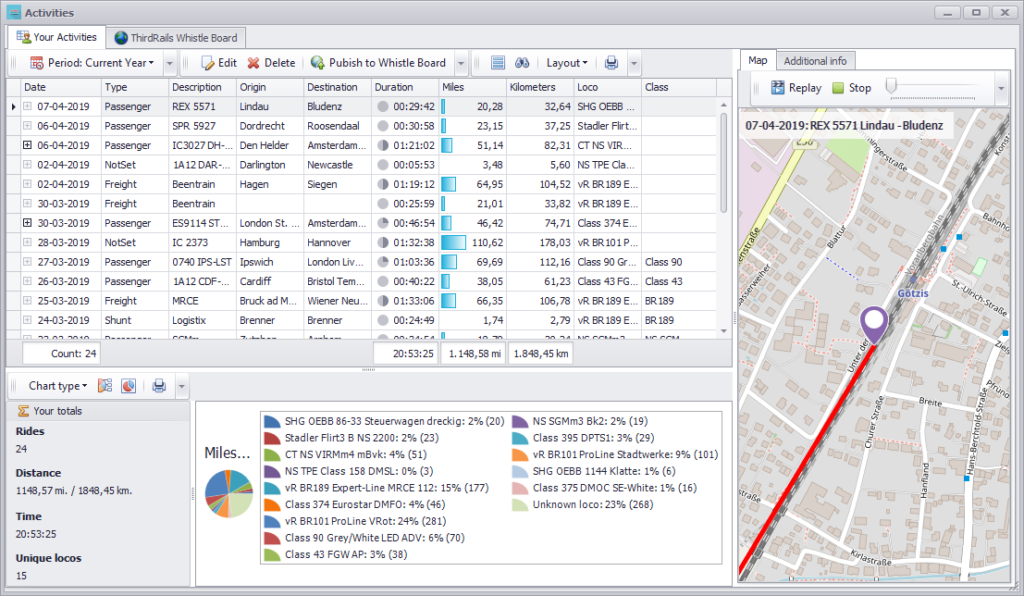 Whistle Board Feed
On the Whistle Board feed you can view all rides of all riders, or view only the rides of the riders you connect to. (Your personal feed)

The Whistle Board offers a weekly competition where you can become the KOM (King Of the Miles) if you drive the most miles.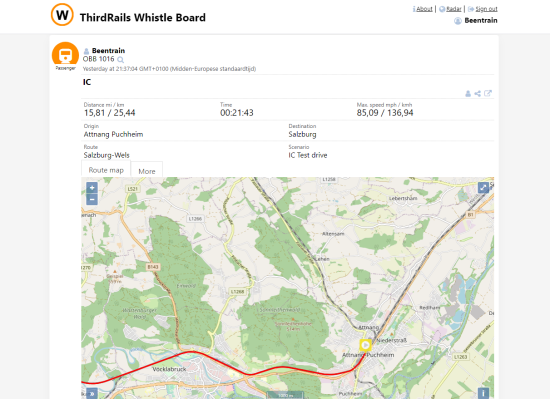 Show me
The Whistle Board can be visited here: www.rentor.nl/Feed.aspx